Fantasy football.co.uk
Fantasy Football is an interactive game that allows football fans manage their very own Football team by picking 15 players from different teams to make their very own Fantasy Football team.
From these selected players they will earn points based on their actual performances in the weekly matches. The better your chosen players in your team the higher points you will earn.

In order to freshen up your Fantasy Football team you will be able to trade your players by buying and selling throughout the season. Your Managerial skills will be tested as your Fantasy Football Team will be compete with others in a global or private league.The Fantasy Football team with the highest points is the winner.
Our Solutions
Utilizing FantasyFootball.co.uk Platform & Networks
We are able to provide turnkey solutions of our platform where the clients marketing and communicating team is able to manage the game from beginning to end.

We also provide a support service where we can help manage the platform for clients too.

Game Engine
We have several ready game engines that we can customize and deploy for clients

Customization
We are also able to provide customize system based on the client's requirements
Marketing
Build digital marketing strategy that will support the overall marketing objectives
Consulting
Provide consultancy for in depth analysis of the game and consumer behaviour
Build Your Own Fantasy Football League
FantasyFootball.co.uk is home of Fantasy Football. Bring your brand to the next level by leveraging our platform to build your own Fantasy Universe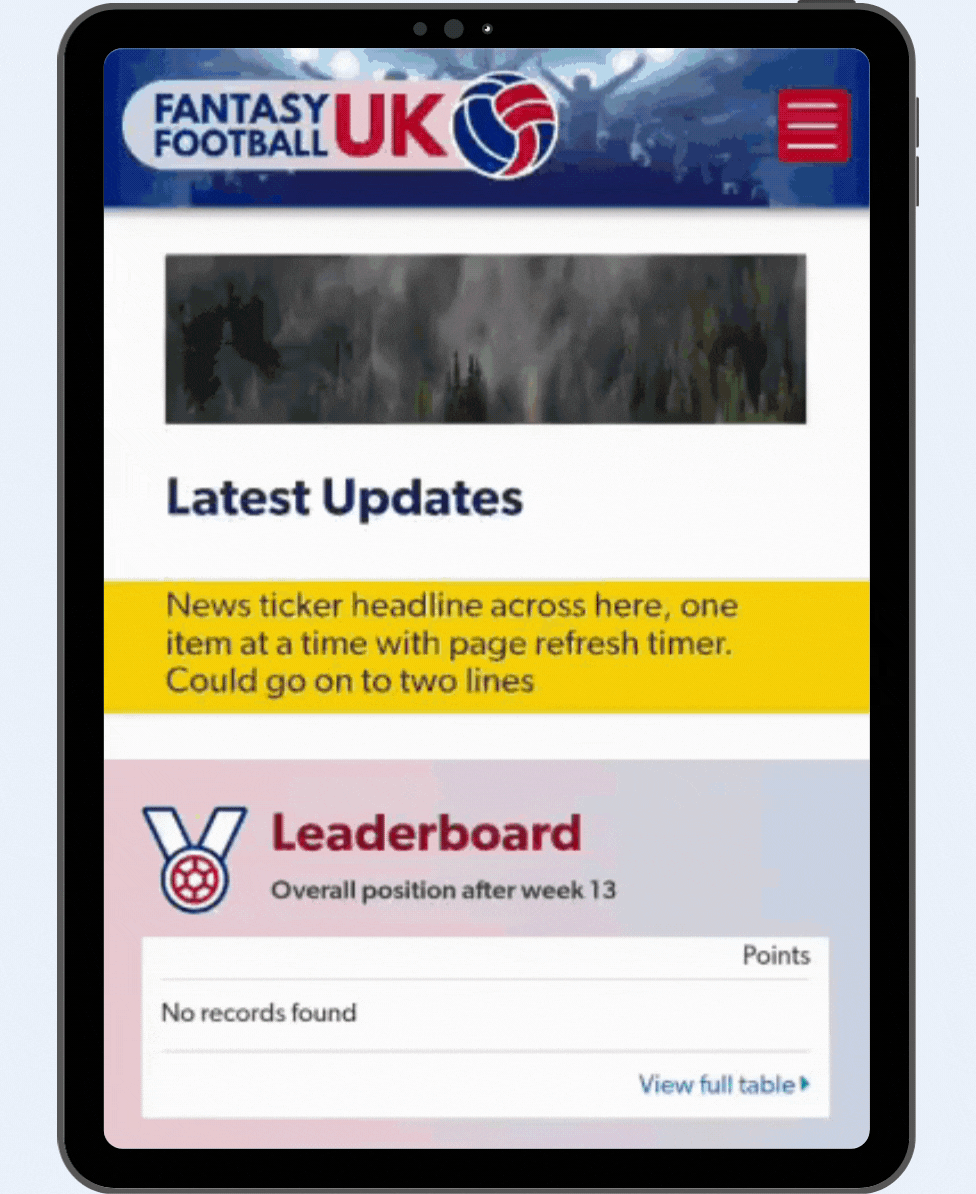 Stickiness
Using our Fantasy Football Sponsorship platform, you can stay connected to your fan base throughout the season. It will greatly improve stickiness of your league.
Revenue
Recurring subscription model are able to help build a stable revenue stream. This is especially for those with loyal fan base.
Exposure
Brands are able to generate higher marketing value, by getting worldwide exposure. All major and minor matches in the League able to generate traffics
Fantasy Football Auction Platform
Play in your own league with friends and colleagues under a real life conditions where you are able to bid and sell Fantasy Football players through auctioned windows throughout the season. Fantasy Football Auction tests your managerial acumen as you try to make profit from the buying and selling of players, whilst maintaining a winning team.

Fans are able to bid and trade with other Fantasy Football Managers